CAFFÉ FLORIAN
Opened in 1720, Caffé Florian is the oldest cafe in the world. Sitting in Caffé Florian is like sitting amidst history, tradition, and art. Every person is welcomed into the cafe under the arches of the Procuratie Nuove in Saint Mark's Square in Venice. If you are planning a trip to Venice, you have to stop into Caffé Florian.
BE PRESENT.
As you might remember from the interview with Mr. Stefano Stipitivich (Caffè Florian Art Director), sharing a coffee with someone is a time to be present. It is a chance to put away distractions and talk with a friend, stranger, or loved one. Invite someone in your life out to grab a coffee at a café you haven't tried yet. Challenge yourself to be present. Set aside 20 minutes of phone free time to truly talk and listen to each other. 
LEARN MORE ABOUT CAFFÉ FLORIAN
BRANDON shaw from THE ROMAN GUY brought brooke to one of the most famous cafés in rome. 
SANT'EUSTACHIO IL CAFFÉ LOCATED IN THE HISTORIC PIAZZA DI S. EUSTACHIO.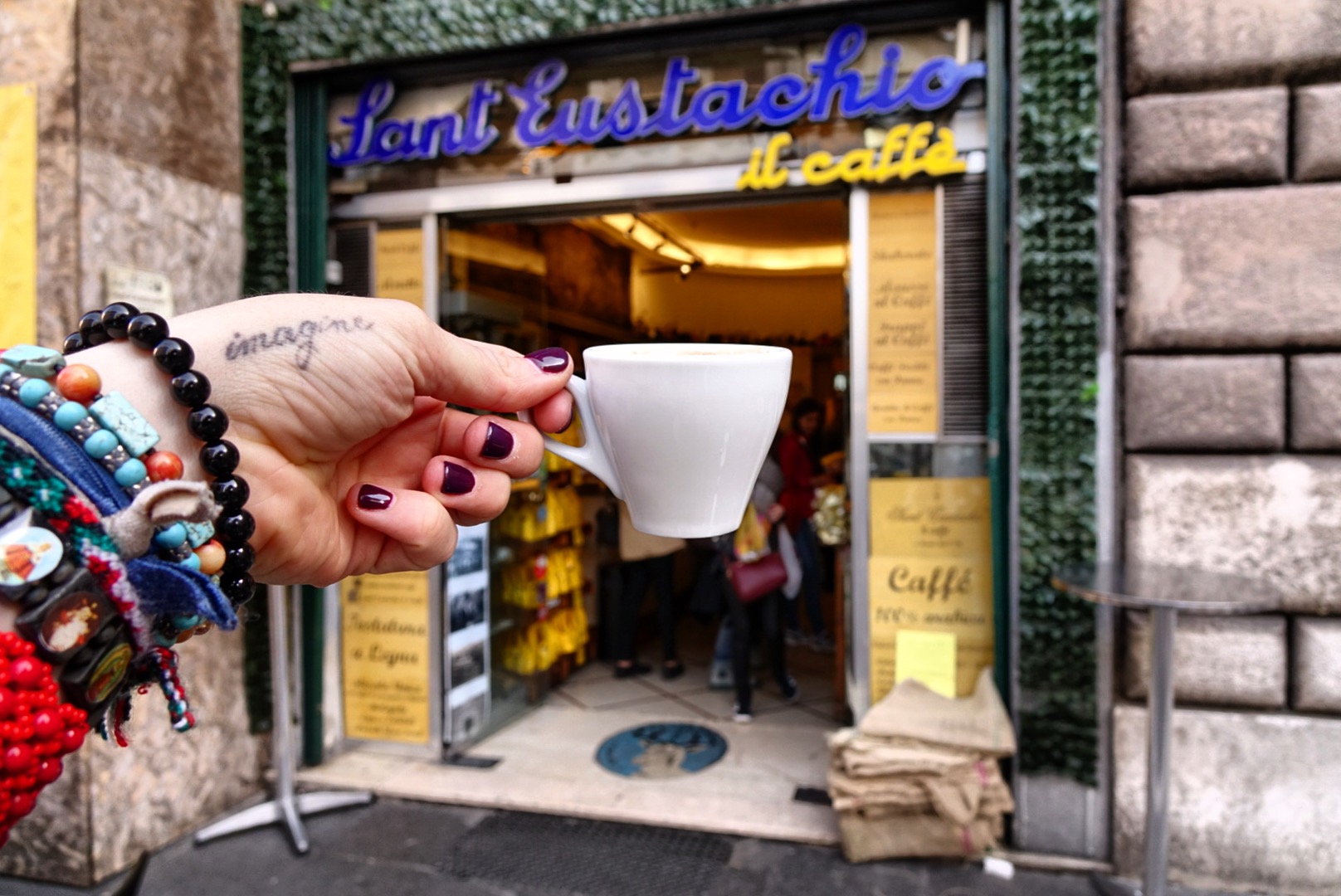 The Roman Guy is a tour company specializing in Italian Travel. Brandon's extensive knowledge of history and Italian coffee culture, was the perfect fit for filming in Rome.
CONNECT WITH THE ROMAN GUY