Makeshift communities are an interesting addition to the idea of coffee and tea being an integral part of society and relationships. When there is no wifi, no Netflix, no iPhone, no Instagram...what do we do to connect? The beautiful sentiment of "Disconnecting to Connect" was a replaying phrase during the 7-day trek.
Every day started and ended with Brooke and the porters/guide sharing coffee and tea together. Moments of connection were made with other climbers, guides, and company teams on the mountain while sharing stories of past climbs, travel anecdotes, etc. over a connected cup.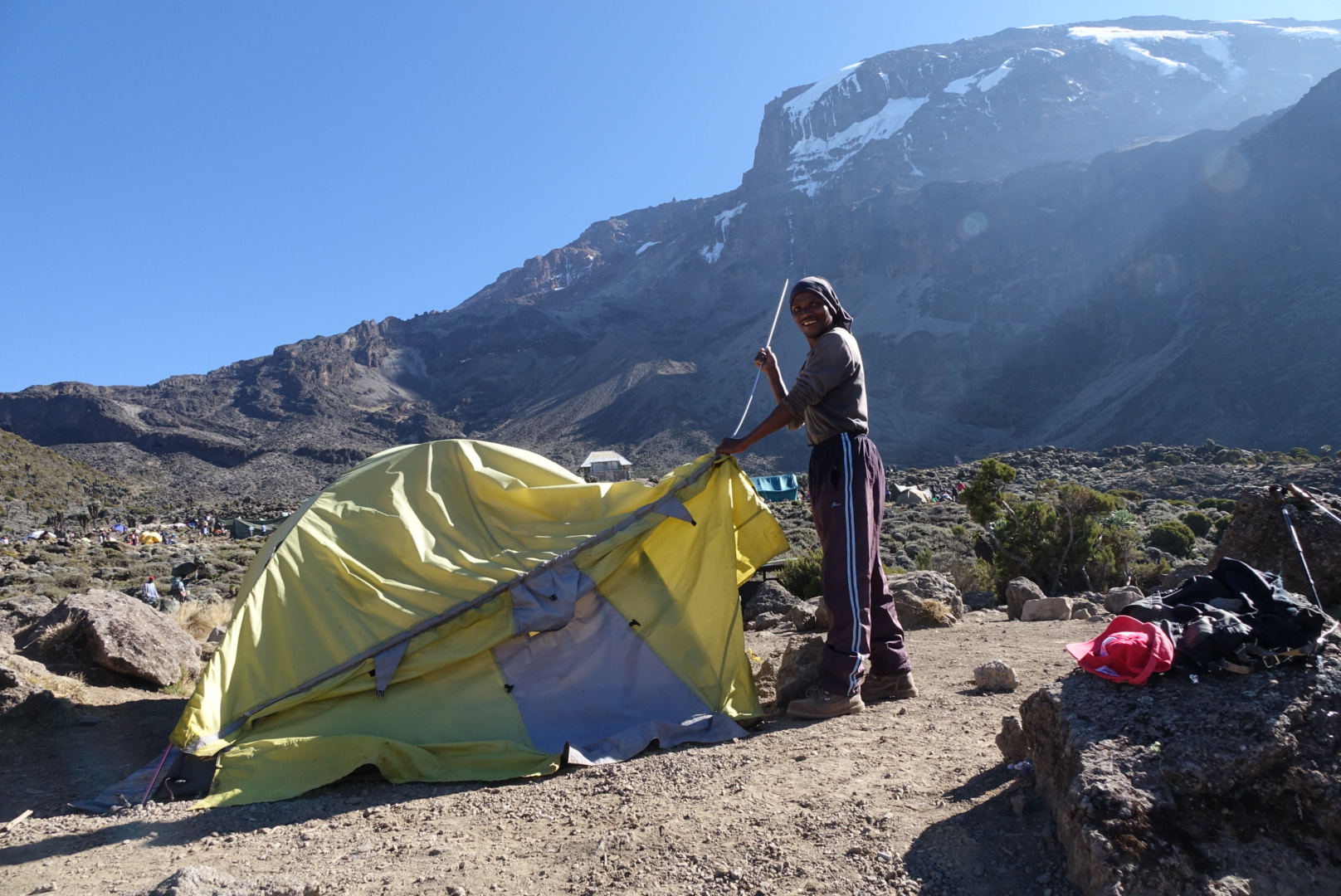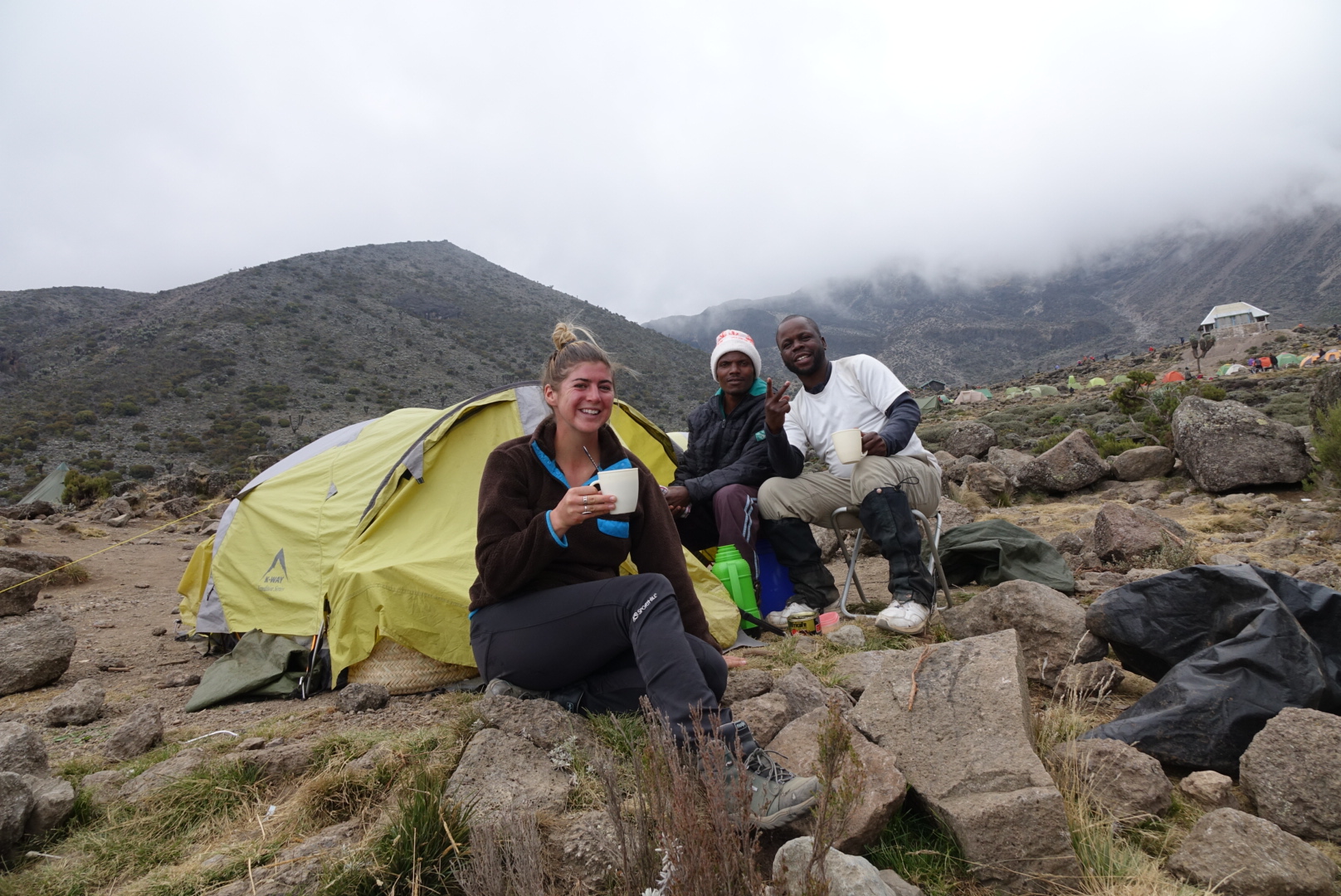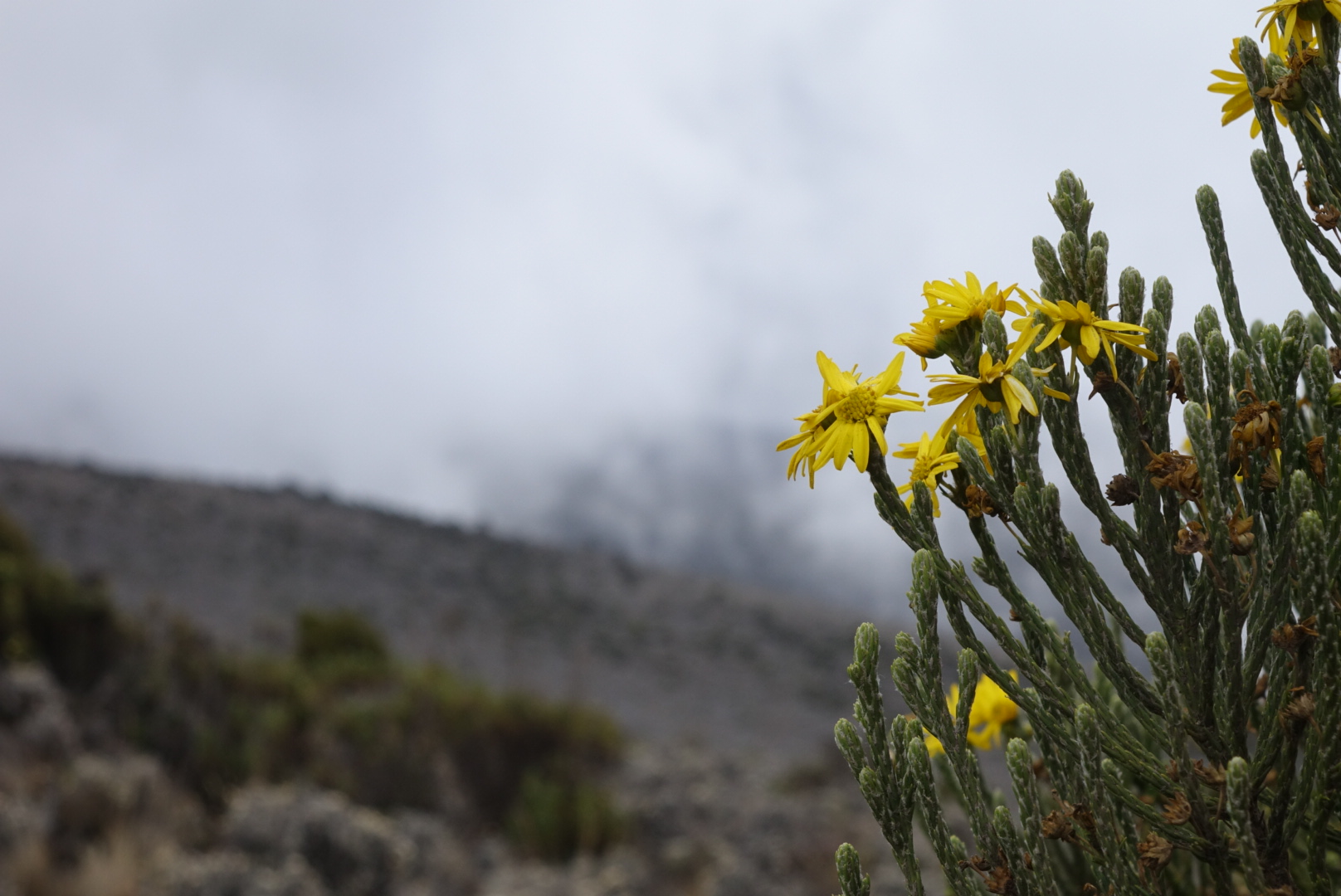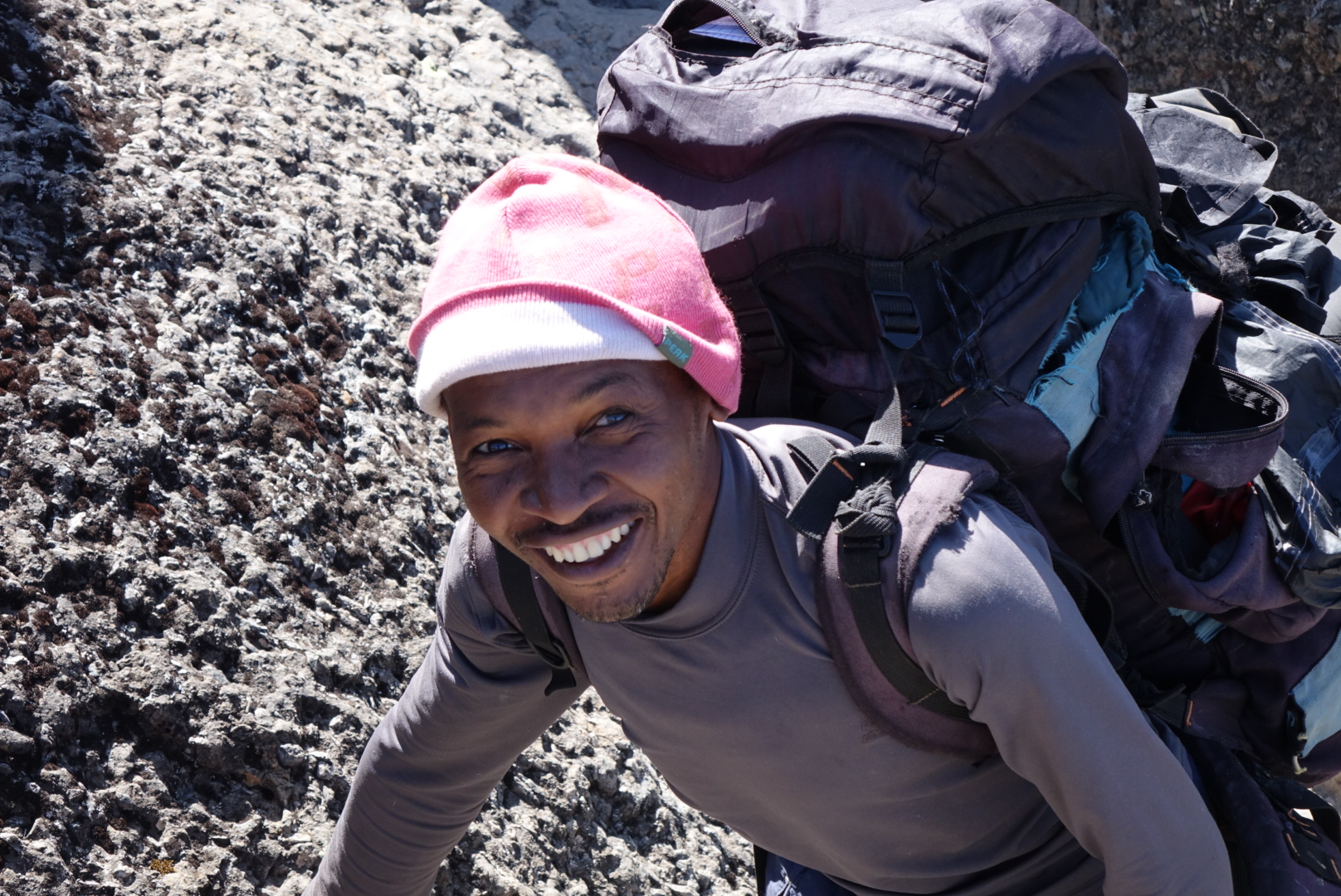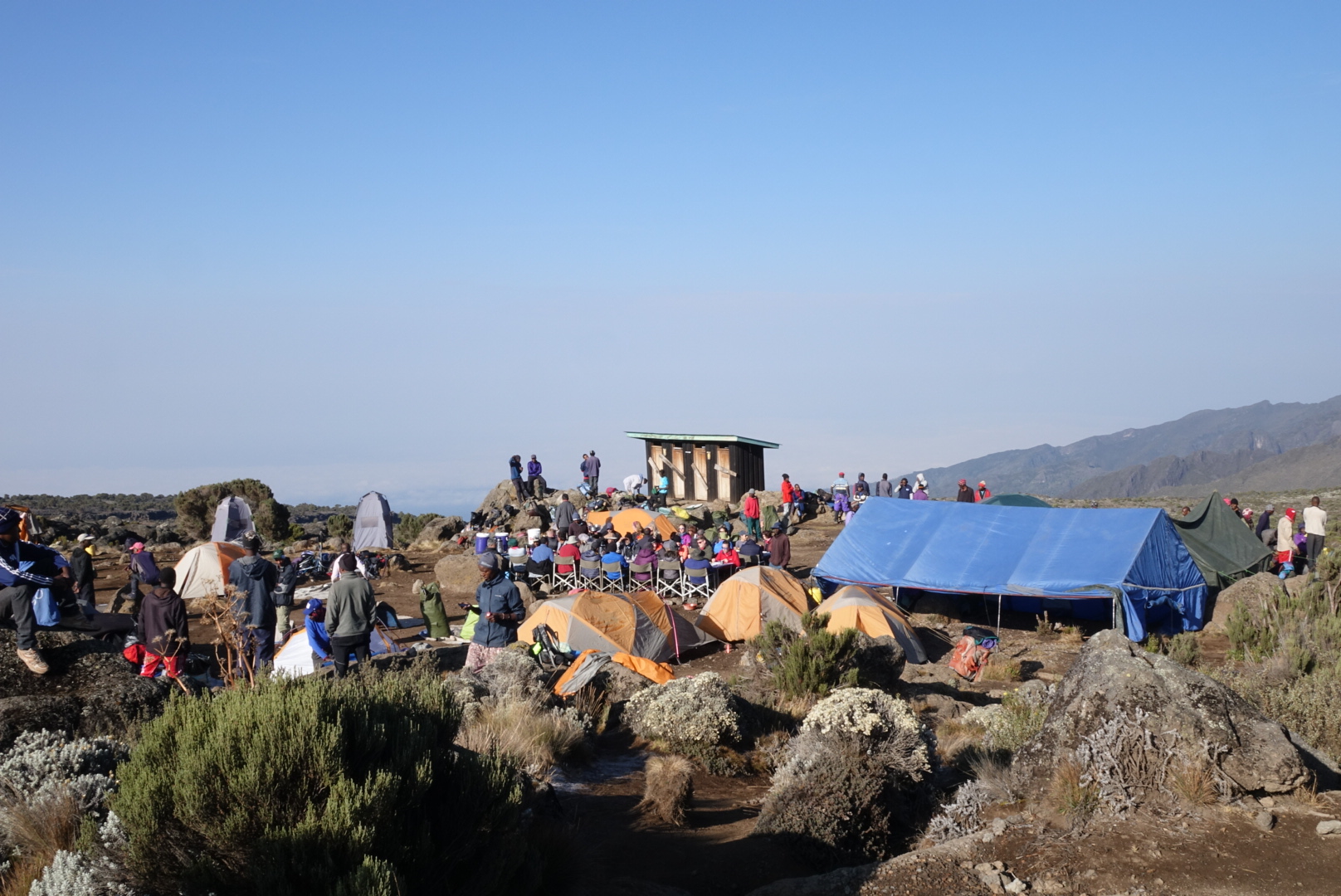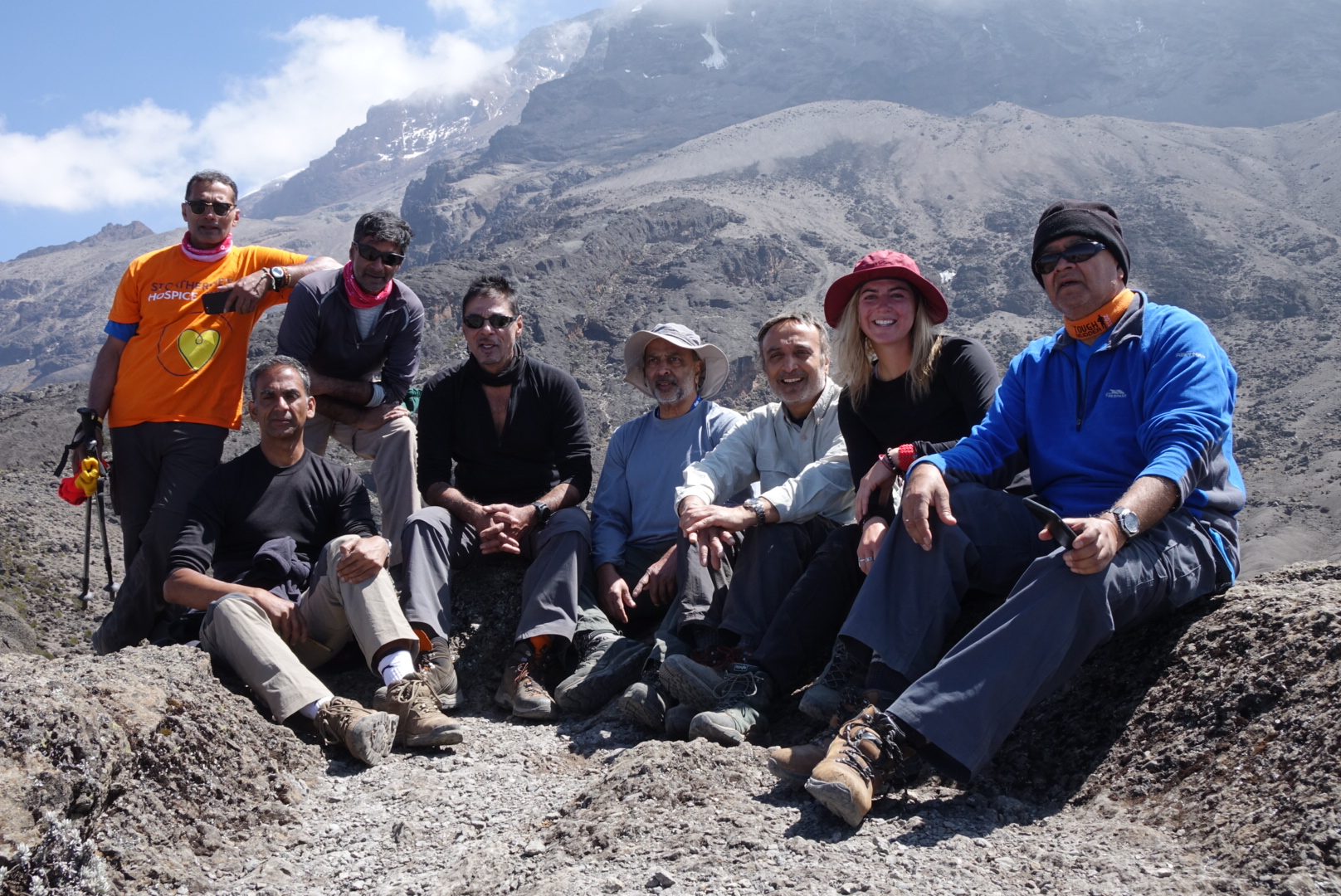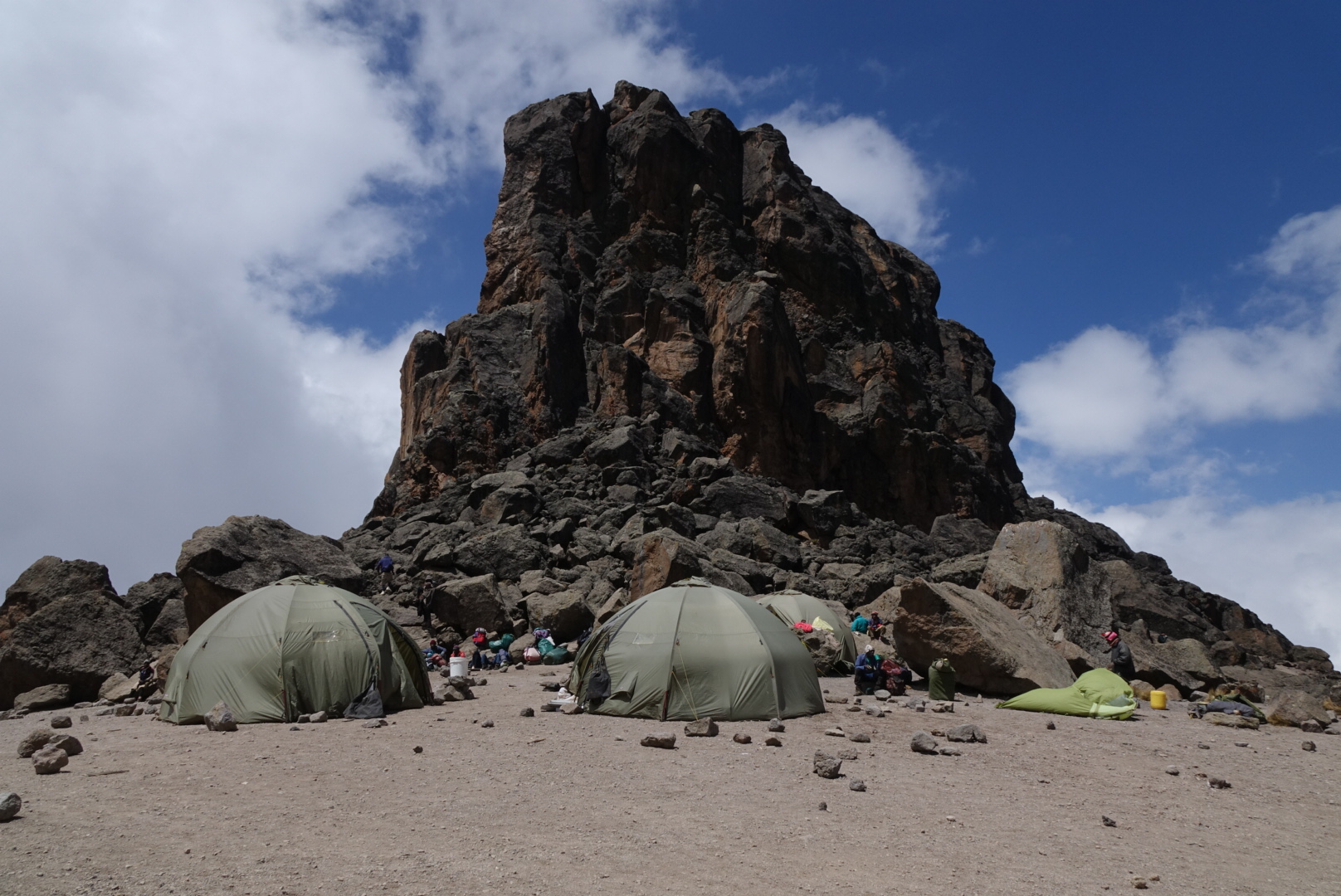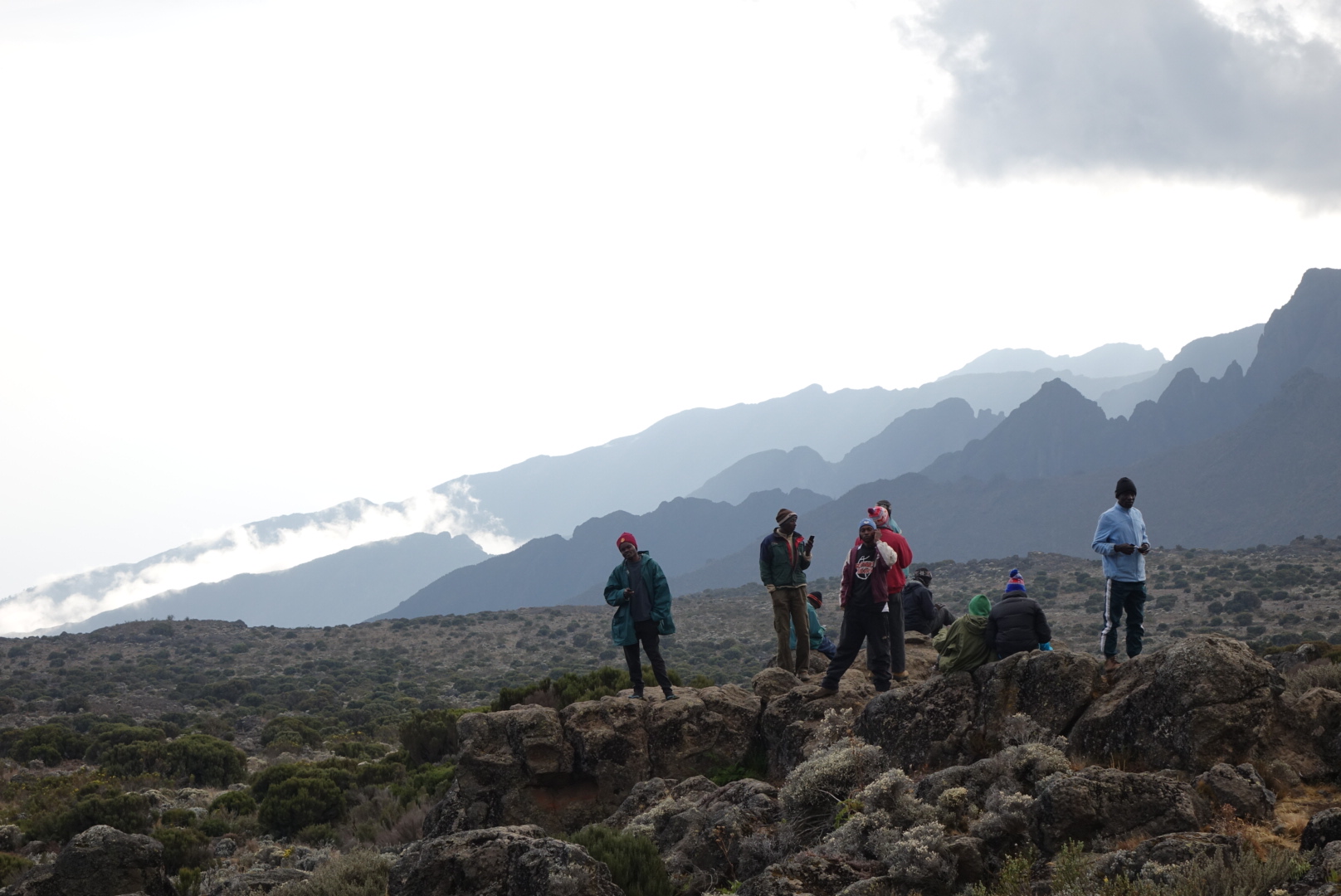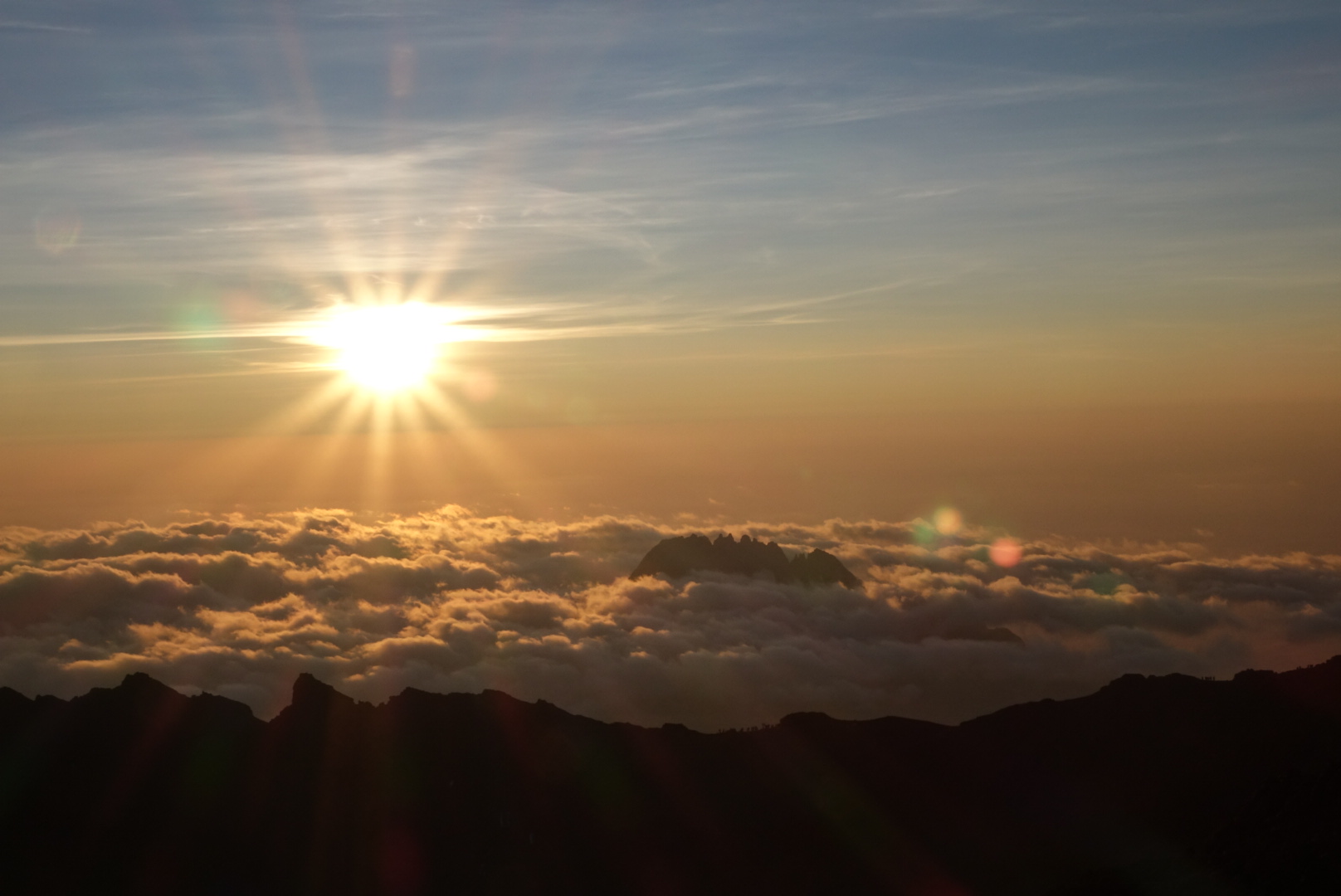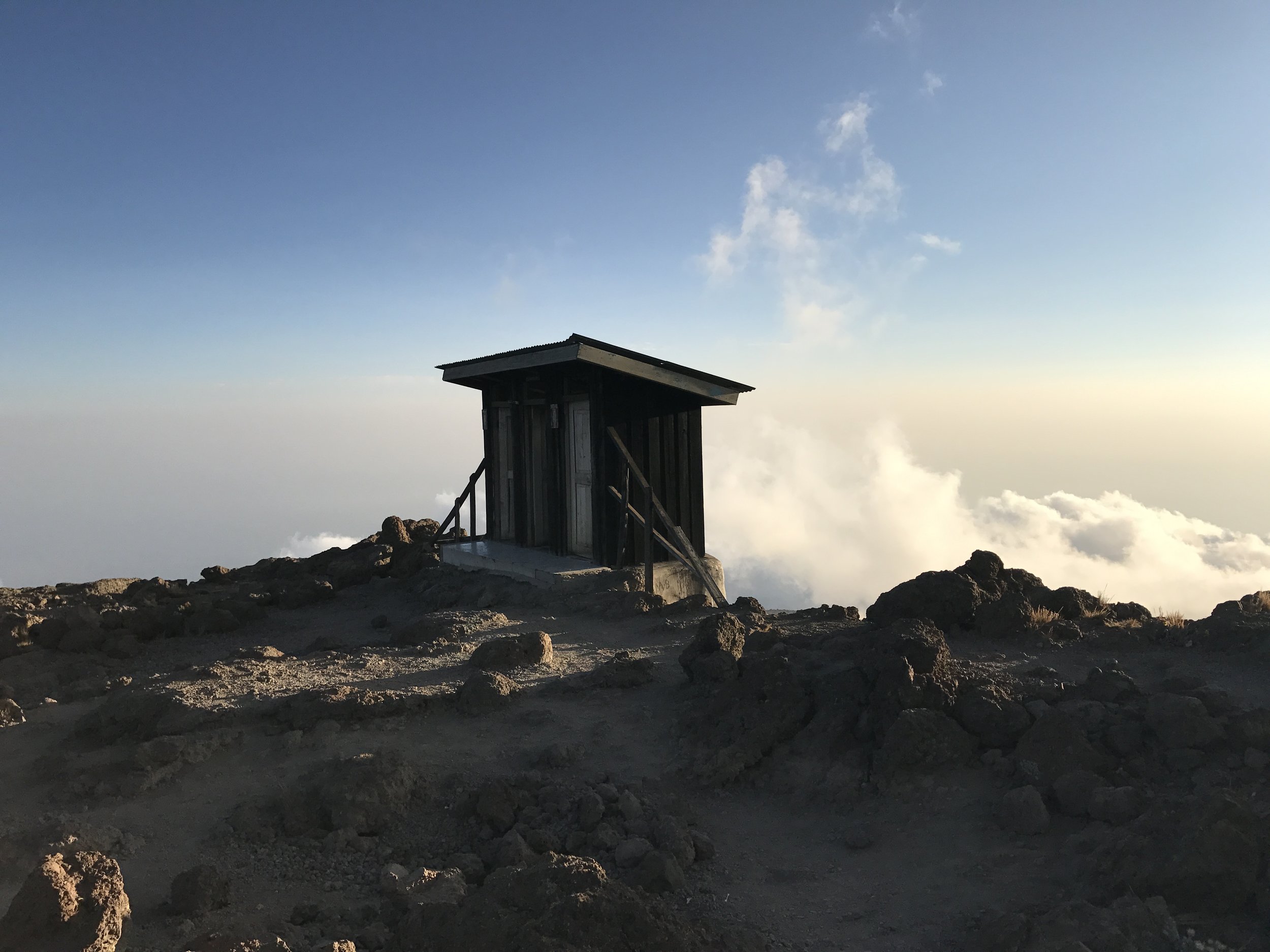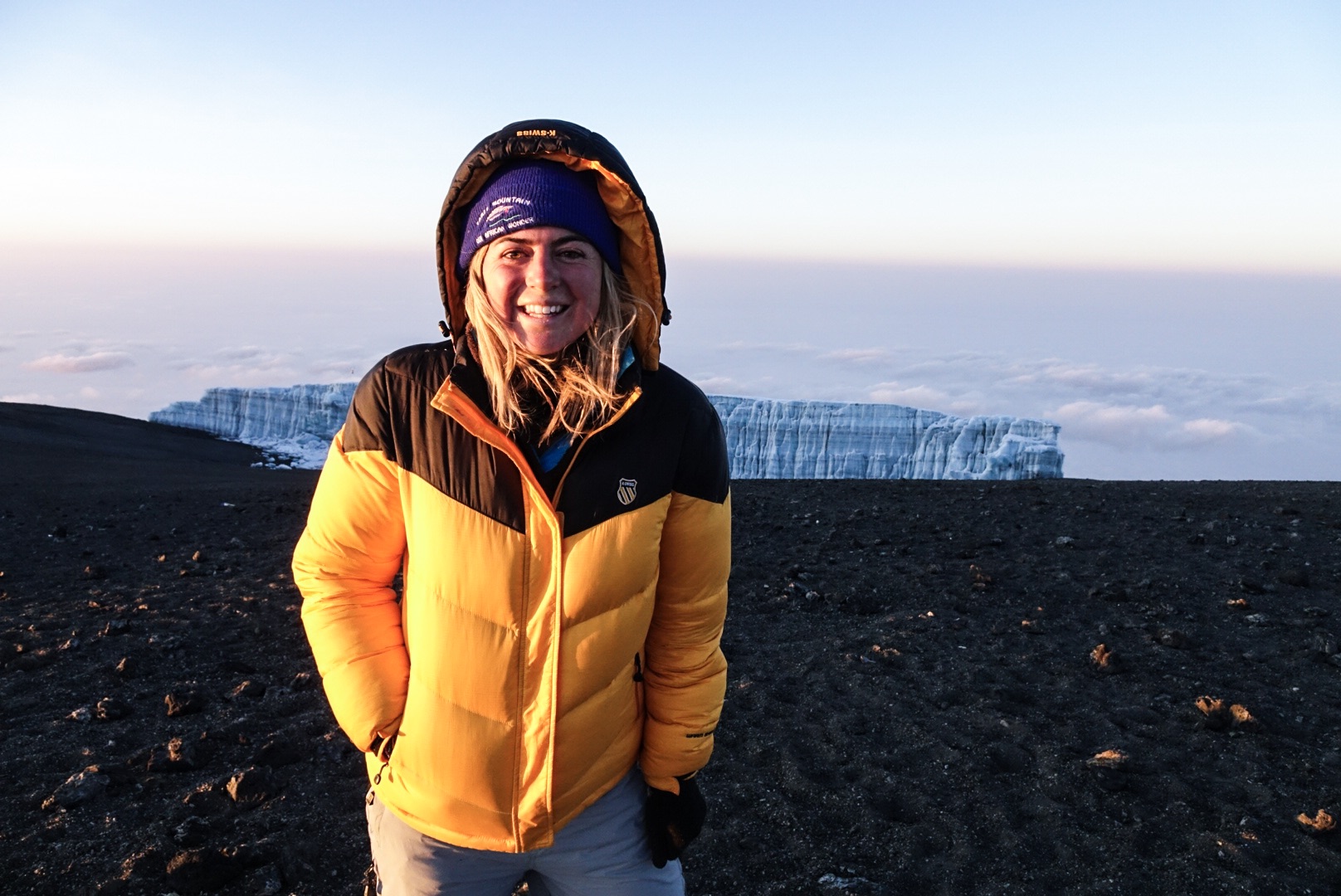 Want to climb kilimanjaro with the same team featured in the connected cup?
UHURU PEAK: 5,895m 19,341ft
Brooke and Dixon at 6:55am on the summit of Mt.Kilimanjaro. Watching the sunrise from the vantage point of above the clouds was a cherished moment. The comradery on the trail both up to the summit and back down to base camp was incredible to witness. Brooke wrote an article for Yoga Iowa Magazine about the Kilimanjaro climb that you can read HERE.
Porters are the backbone of the trekking companies and for every climber on the trail.
In the documentary, Daniel mentions that some climbers do not tip each porter after climbing with a company. This is devastating to the men and women that work hard to get climbers to the summit. Companies should remind every climber that an additional cost to tip the porters should be factored into their overall budget. If you cannot afford to tip then you should mention to the company that you can only have 1 porter and will carry the rest of your equipment yourself. That includes your tent, food, sleeping bag, etc. However, you will need to tip the cook and guide. A solid tip for a 7-day trek to each porter is $50 or more. PLEASE BE CONSCIOUS AND TIP PORTERS, COOKS, & GUIDES.